Mitsubishi Tractor Parts

Pitt Auto Electric Company is currently the ONLY factory authorized distributor of Mitsubishi Tractor replacement parts in the USA. We obtained this status when we purchased Allegheny Lawn & Golf and made it a division of Pitt Auto Electric Company in 2005. In 2010, Pitt Auto elected to close its Allegheny division, but, we have continued our distribution status directly with Mitsubishi. Mitsubishi has manufactured its own tractors since the 1960's. They sold their own tractors using the Mitsubishi brand name in the USA in the 1980's. Mitsubishi purchased Satoh in 1980 and marketed many Mitsubishi tractors that were branded Satoh. Finally, Mitsubishi has supplied certain models of tractors to many manufacturers including Cub Cadet, Mahindra, Bolens, International Harvester, and Case. You can read more about Mitsubishi's history and relationships.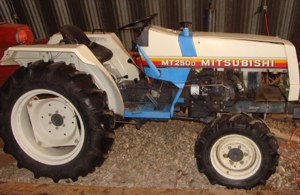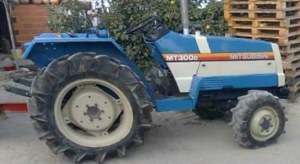 As you can see, Pitt Auto Electric Company has extensive experience in assisting customers with finding the correct original equipment Mitsubishi replacement part no matter how your Mitsubishi tractor is branded. While, we carry a large inventory of Mitsubishi parts, we also order parts directly from Mitsubishi in Japan on a weekly basis. For your convenience, we accept all major credit cards and we usually ship your parts the same day!